B2B Van Stocks Delivery Application
Your Best Van Inventory Management System.
ZedDelivery is the best Wholesale Business ERP with last mile delivery solution organizing your fleet. Its handheld Van Sales App binds your delivery person with the backoffice for his online ordering, stocks delivery and cash recovery in realtime.
Connected Warehouse with Moving Vans
Work off-line
Work offline in remote areas with no wi-fi/3g/4g connectivity. ZedDelivery Synchronize your transactions with server as you reach in WiFi region automatically.
Easy Implementation
Compatible with android & windows systems. No specific hardware required to run the applications. Just ask us to configure for you on our Cloud.
Track your Business
Real- Time tracking means you can always see where the delivery is on the map.
Mineral Water
You can perfectly designate ZedDelivery a Mineral Water Distribution Software. You just need to mark your Inventory Item as to remember its empty container wherever it is delivered.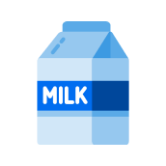 Milk & Dairy Products
ZedDelivery has proved itself a best Milk delivery Software. It has provision for Dairies to plan daily volume of milk to be distributed on a route. Milk Distribution System works on daily supply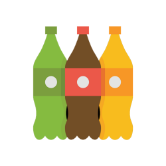 Food & Beverages
Food & Beverages businesses has the biggest issue of prompt deliveries. A Best Food & Beverages ERP must have a capability to serve right order at the right time to  lock out Competitors. ZedDelivery equally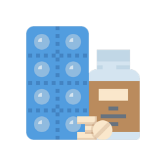 Pharmaceutical
Pharmaceuticals distribution system rides on creating strong sales network of Distributors, Retailers, Doctors, Hospitals and pharmacies.  Zeddelivery is a perfect Pharmaceuticals. 
FMCG Distributors
Managing your 25 or more vehicles business setup is now easy with ZedDelivery, as specially designed for FMCG Distribution Business. Fast moving consumer goods distribution systems has the biggest challenge to
Poultry Eggs
ZedDelivery has a powerful mechanism to define Inventory Units of Measurement such that it can record wastage of eggs in Nos. and transforms day end wastage in terms of dozens or crates. This Unit
Oil & Lubricants
Oil & Lubricants Distribution Systems has a basic need to compute their quantitative sales of different pack sizes in terms of Liters in order to claim sales commissions from their Vendors Manufacturers. Further to it,
Wholesale Distributors
Categorical Inventory listings with brand name tags and Product Divisions with comprehensive set of Item attributes provides an open room for wholesale distribution systems to adopt ZedDelivery easily.
A Complete Proof of Delivery and Route Planning Solution
Daily Van Inventory Forecast
Digital Load-In and Load-Out of Van stock
More control on Inventory & Cash leakage
Stock Transfers among VANs
Connected Sales & Recovery person with BackOffice
Returns & Damaged Items handling
Customer Profile & Business Terms
Routing Guide on Google Map
Returnable Empty Containers Inventory
Compatible with Android Devices
No specific Hardware Requirement